Old CHEOPS image updated
December 18th, 2014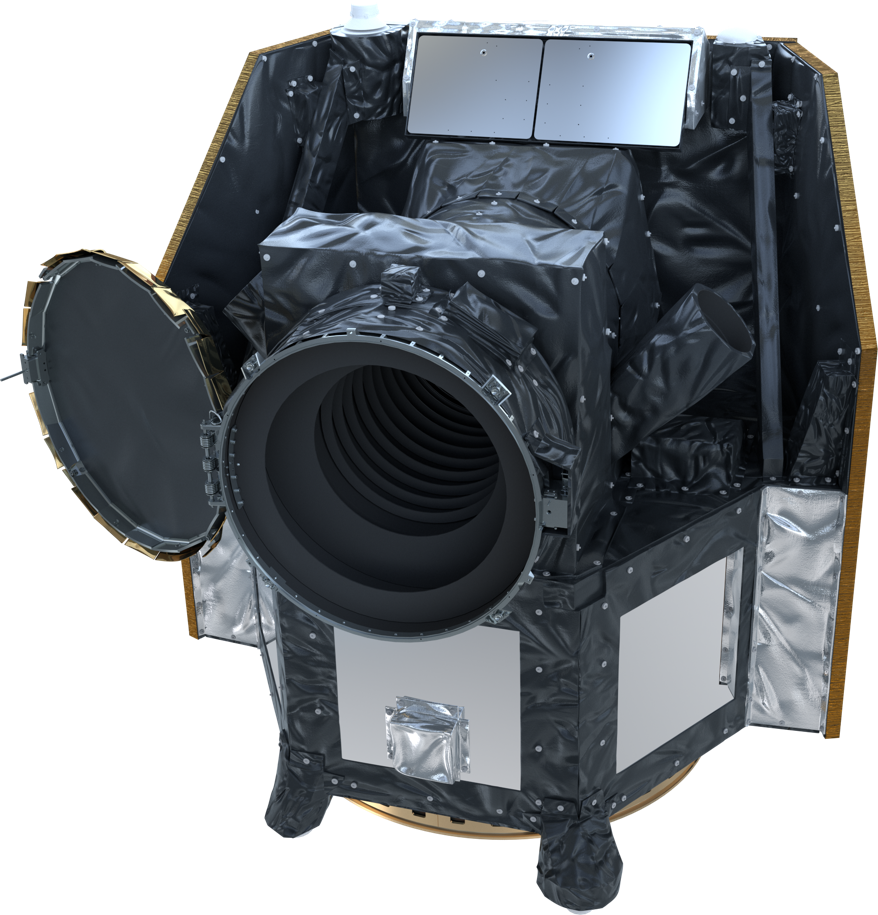 The CHEOPS design has evolved and we have rendered a new image of the CHEOPS satellite that is better in line with the new design. See the titlepage for another perspective of the new image. Here we show the old image for reference next to the new one. Major changes are:
The big sun shield has been reduced in size to focus on covering the radiators
The radiators have been moved to the back closer to the sun shield
The spacecraft platform has been updated to the selected hexagonal structure Stay tuned for future updates. Next will be the more realistic rendering of the multi-layer-insulation (MLI) which is still rendered as gold foil. However, large parts of the MLI will be either black or white.